Furnace are usually of recuperative type with metal recuperators up to 40-50 tpd. For larger installations, a regenerative furnace is the most suitable and efficient solution.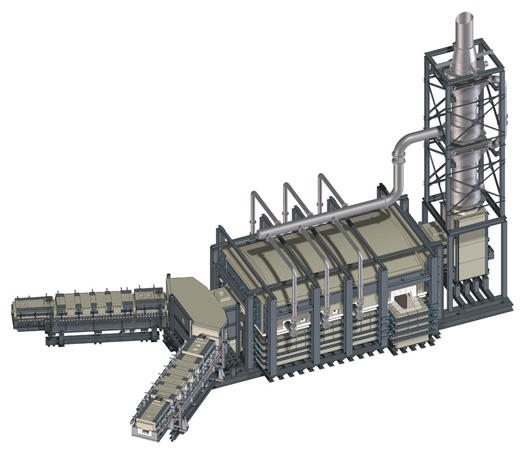 The furnaces can be equipped with colouring forehearths for special glass production. The use of thermal barriers using electric boosters or air bubbling is also recommend in the case of large variations in glass pull.
In gathering bays the use of stirring mechanisms is recommend for the removal of bubbles created during the gathering porcess.
The refractory design will change according to the glass type and the chemical interactivity at high temperatures between refractories and the components in the glass batch.