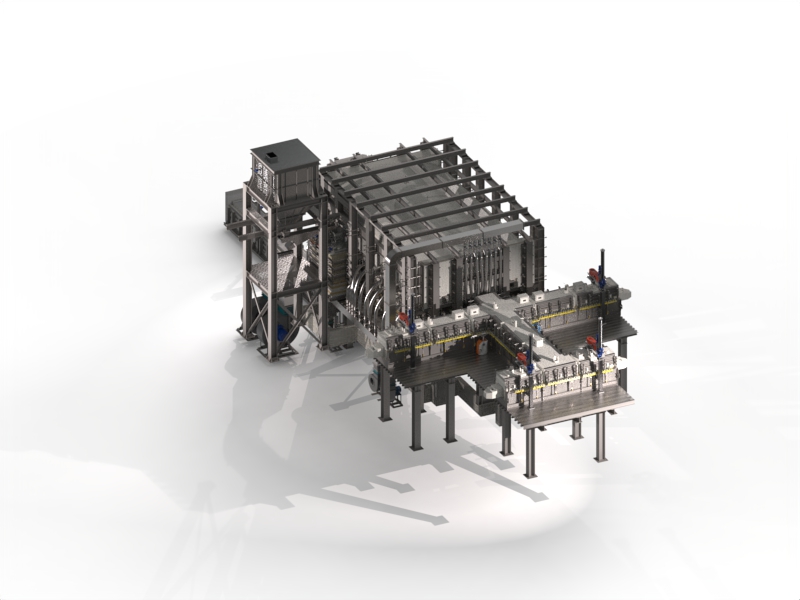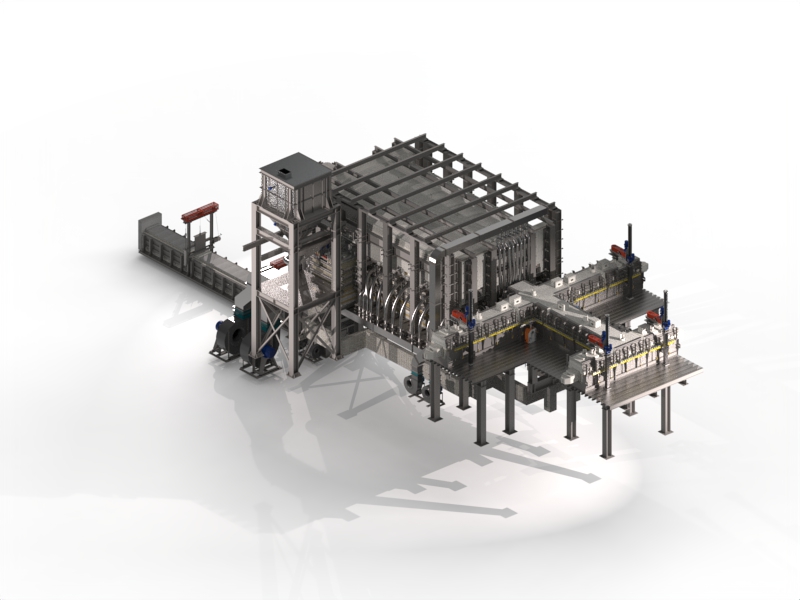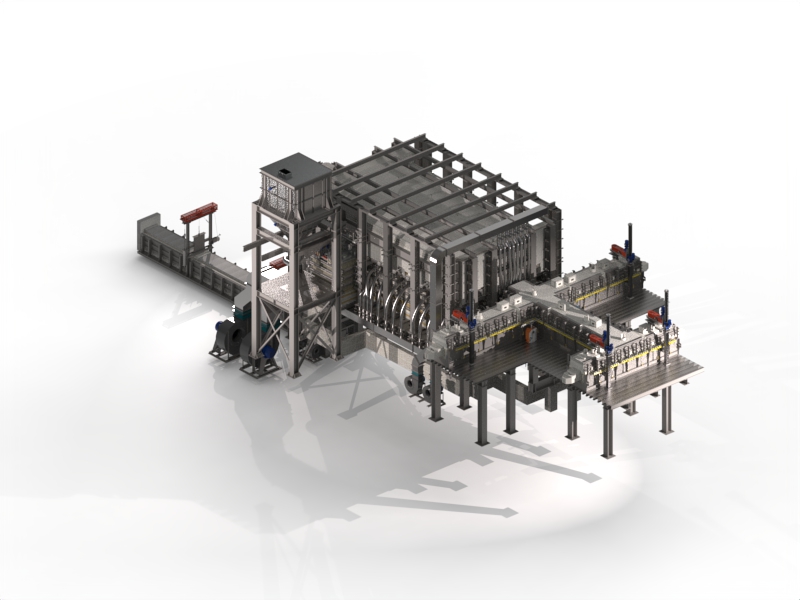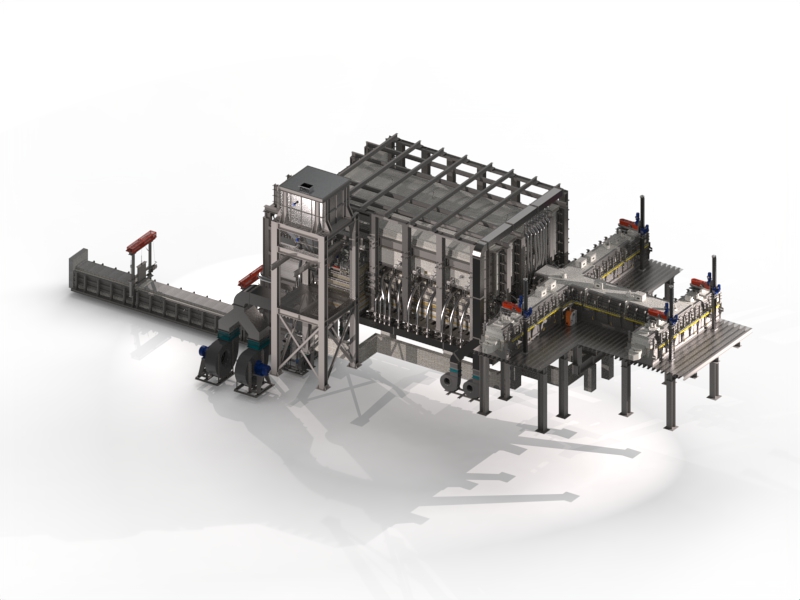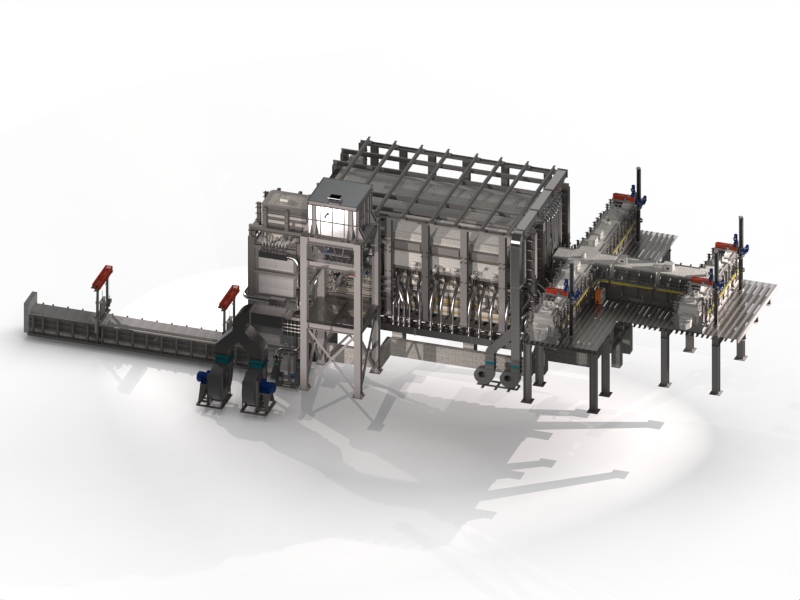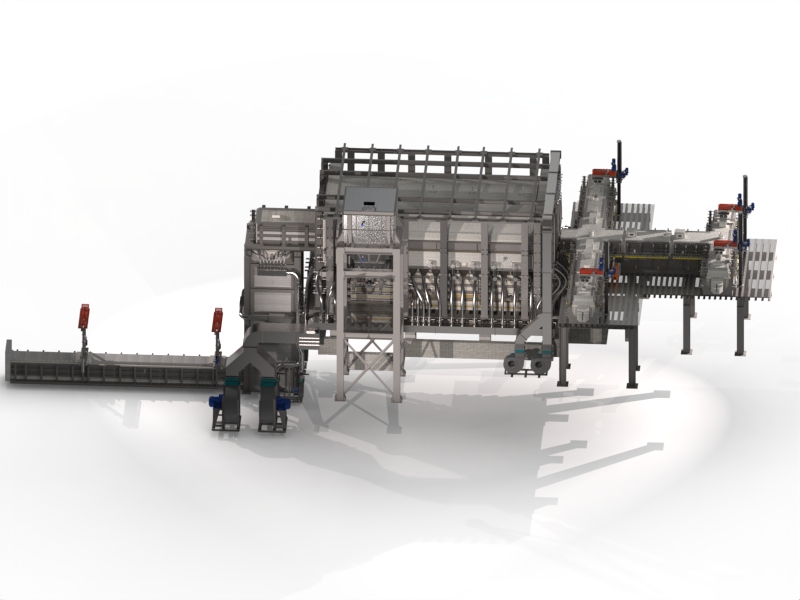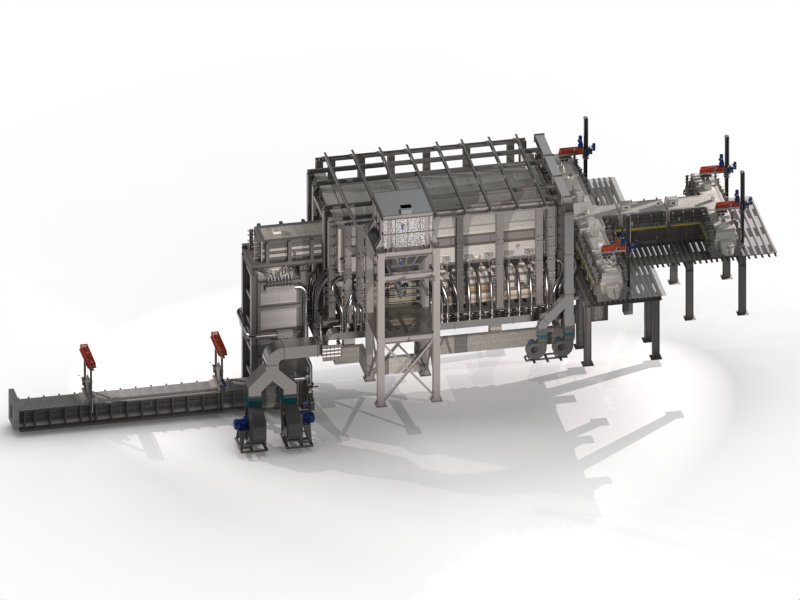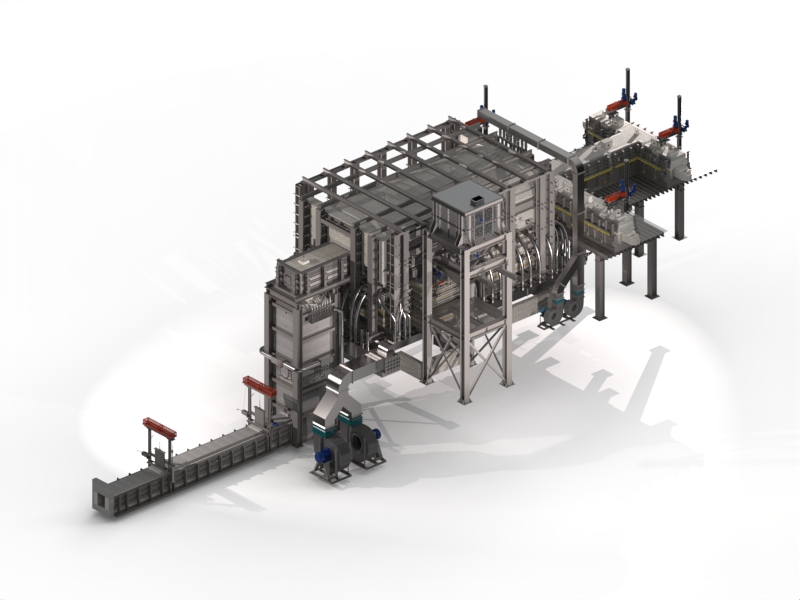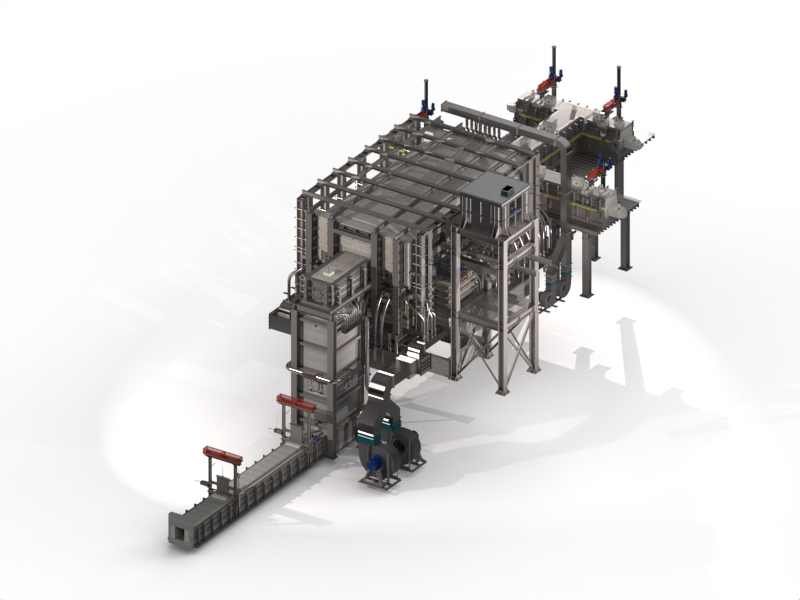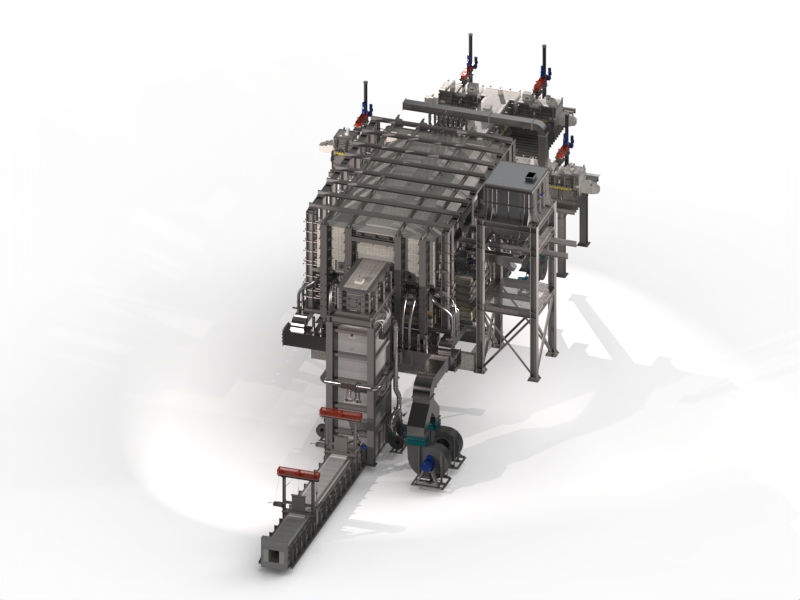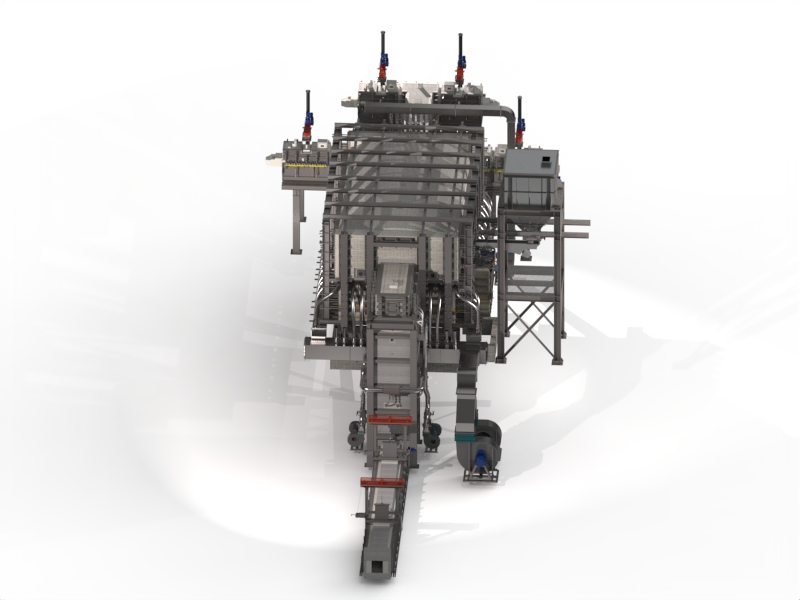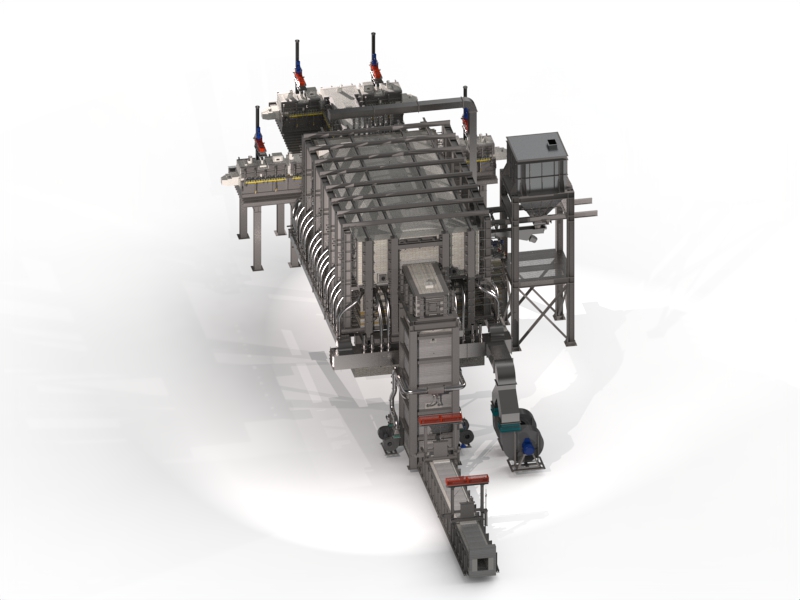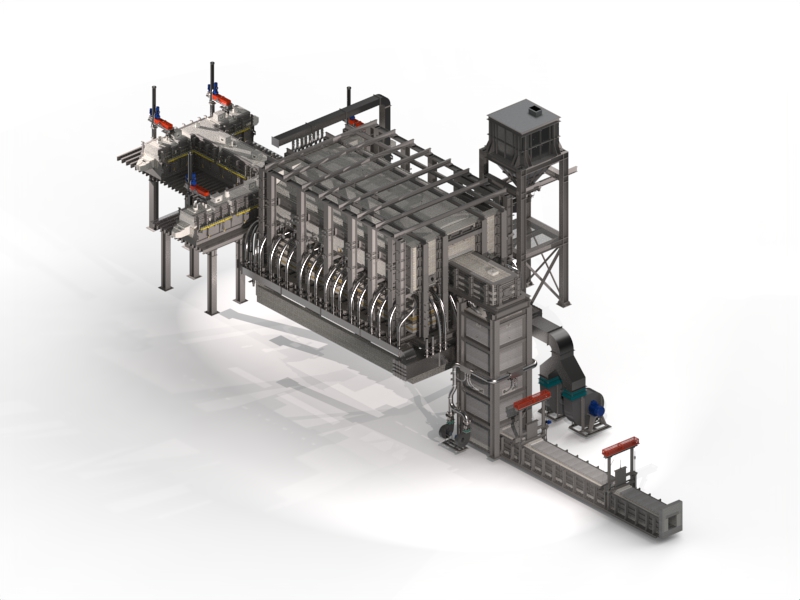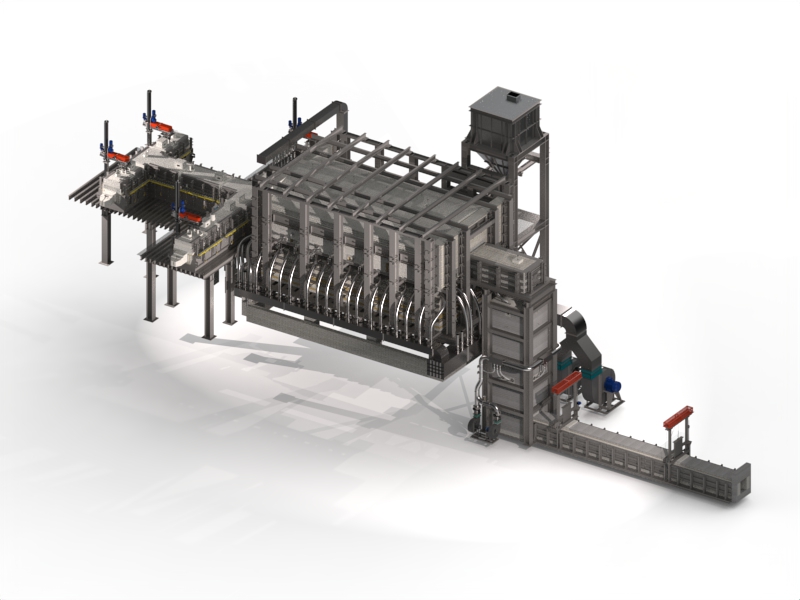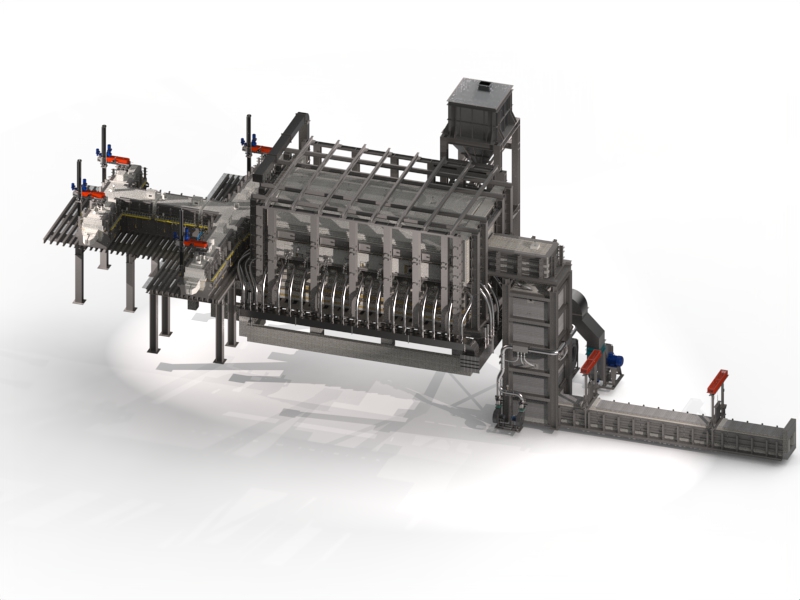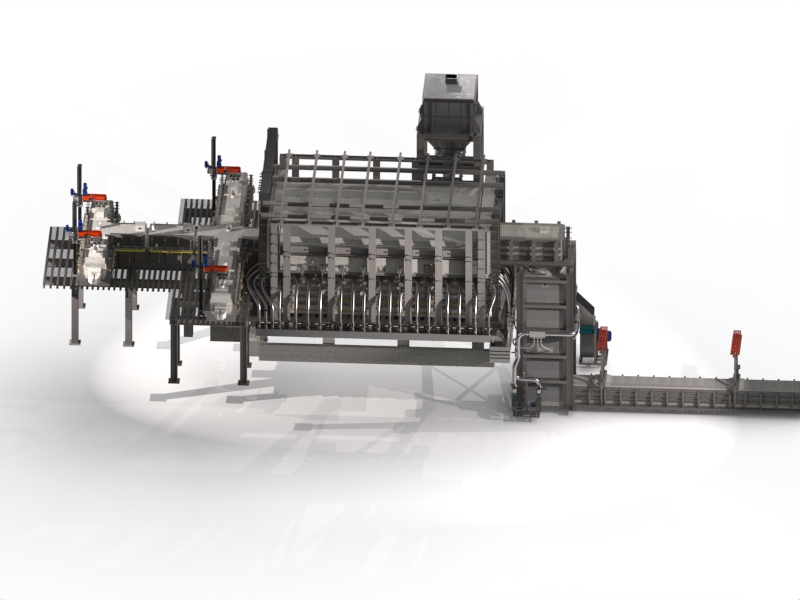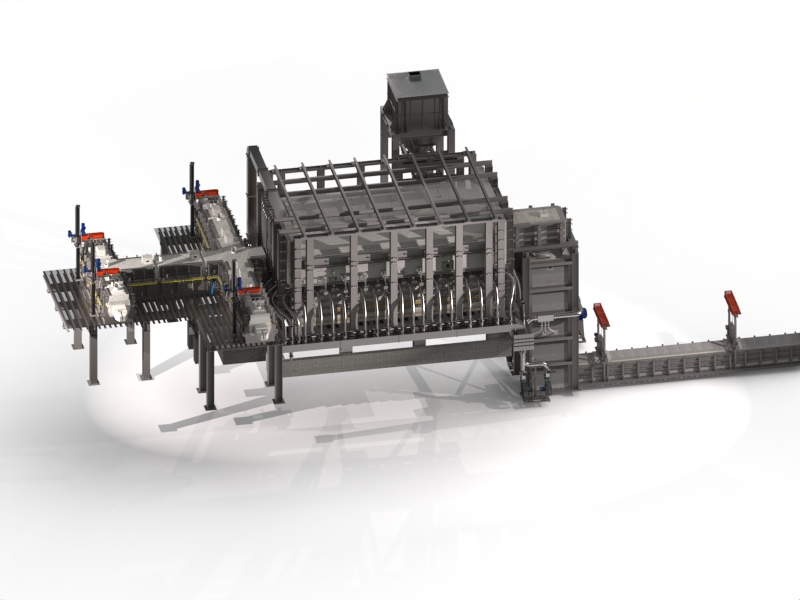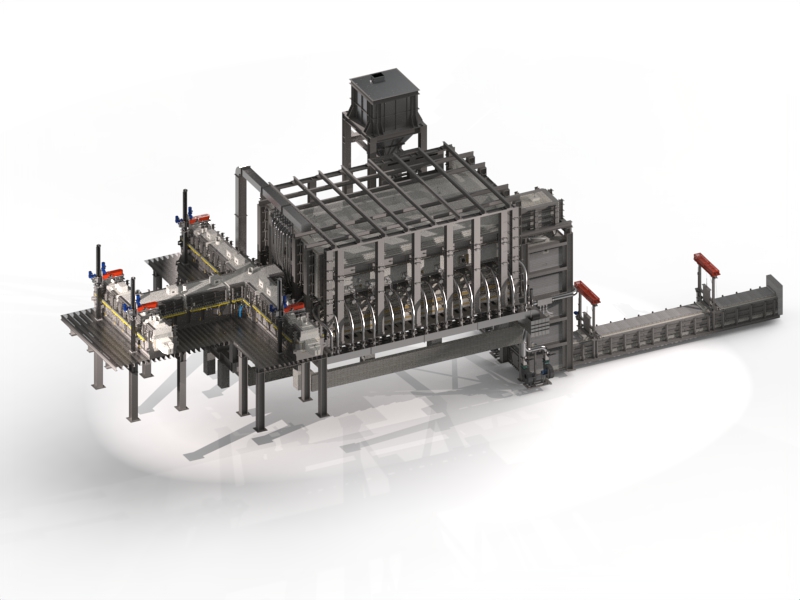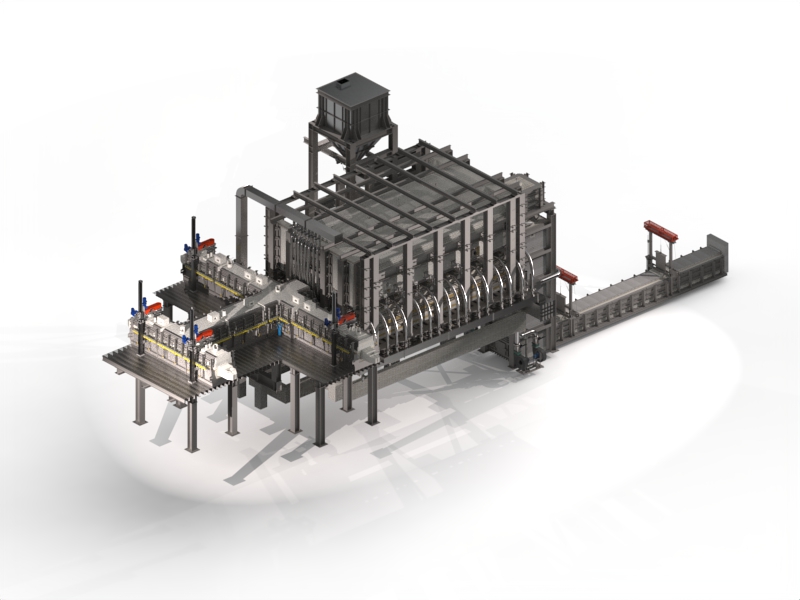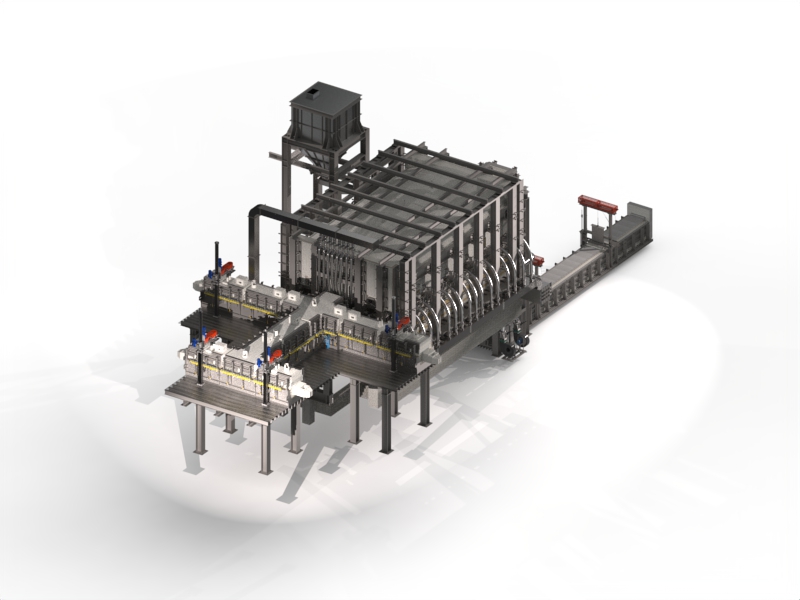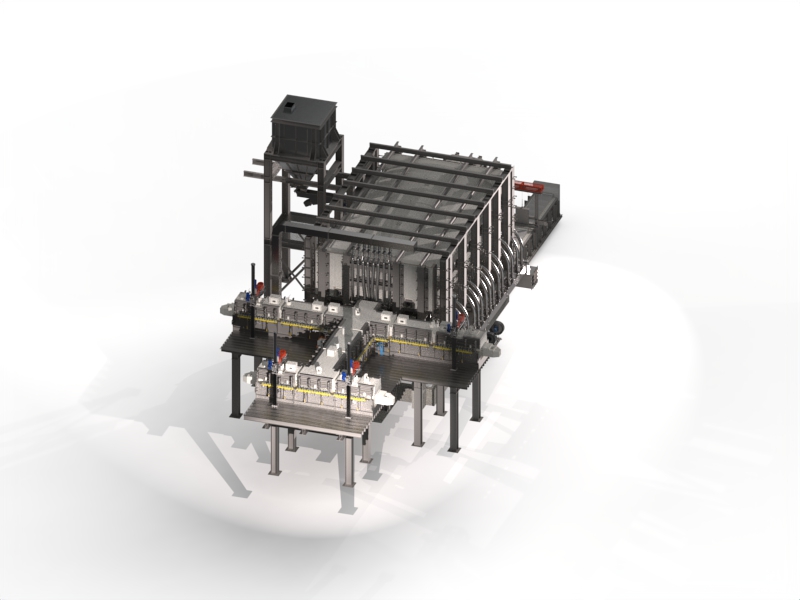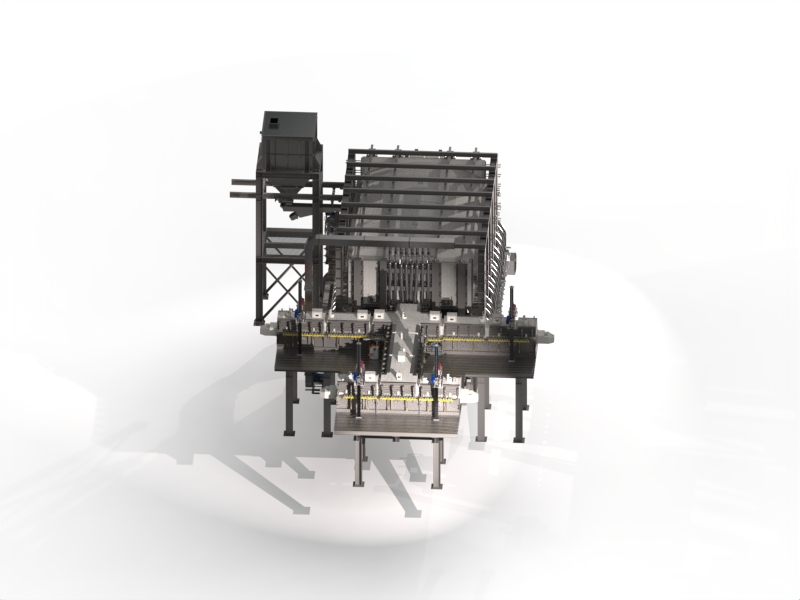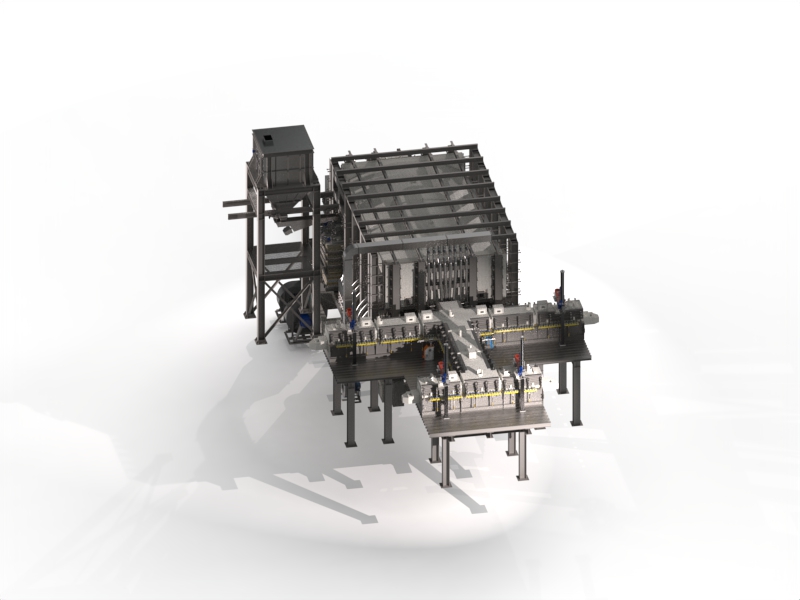 Technology for
glass production
Glass Service srl has developed its own well tested technology for the production of neutral and borosilicate glasses.
Today, Glass Service is a leading designer and supplier of furnaces and equipment for production and installation of neutral borosilicate glass furnaces for the manufacture of pharmaceutical tubes and containers. Borosilicate and neutral glass furnaces can be heated either by natural gas or by heavy oil. Both fuels have been well tested in several installations, both oxy-fuel and recuperative. Due to the high melting temperatures, oxy-fuel melting technology is also recommended and a number of such furnaces have been successfully installed and commissioned.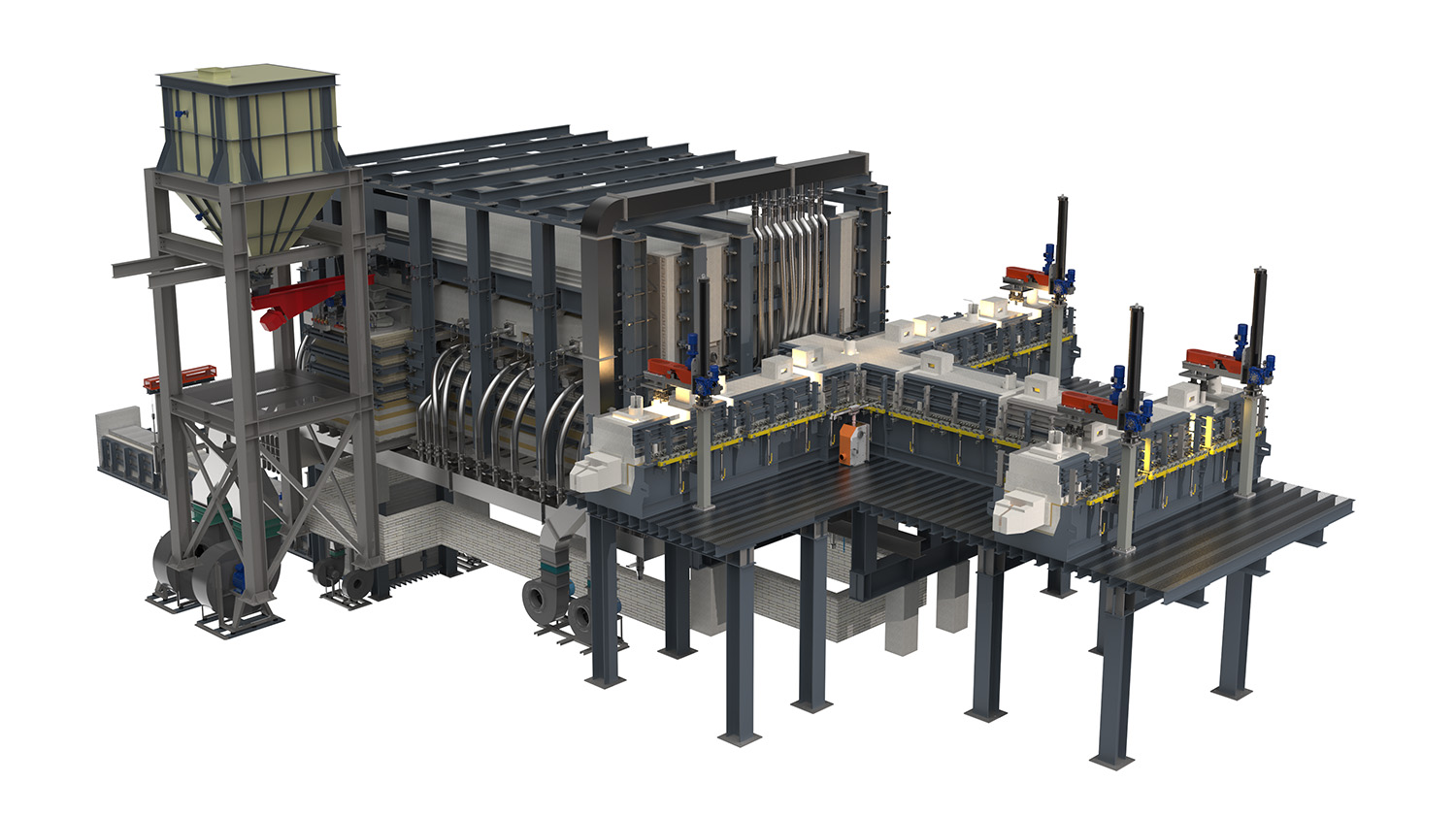 Furnace refractory
design
The recuperative furnace design includes special metallic recuperators.
Furnace size can be from 8 tpd to 40 tpd, and can be supplied with various designs of forehearth technologies. Because the high melting temperatures (up to 1640 °C) the furnaces refractory design is based on AZS materials in the super-structure and special materials such as high zirconium or chrome refractories for the most critical parts.
Not only the refractories, but also the machines installed on the furnaces, are specially designed to cope with the high temperatures environment: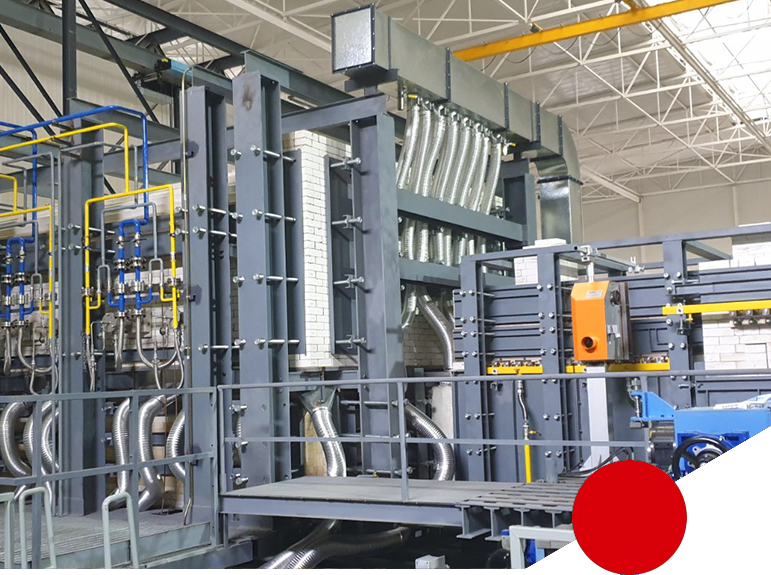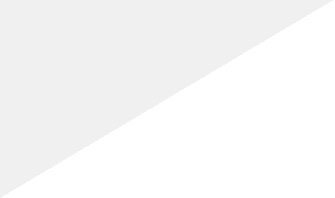 Special accessories are also required:

All of these furnaces include electric boosting systems (based on molybdenum electrodes), separated into independent heating sections.

A special design of water cooled bubbling system is used in these furnaces, for easy maintenance and reduced bottom wear
For a stable and constant production, the use of precious materials is also recommended (even though this requires significant financial investments). The use of Platinum/rhodium precious materials reduce the refractory corrosion during production and increases quality and stability of the working parameters.