Furnace equipments products
Oxy-Gas Combustion System

Reduction of
energy consumptions

Reduction of
the space required



Appropriate solution for special glasses (borosilicate glasses, fibre glasses, etc.)
Oxy-fuel combustion systems are now a practical and well tested application for use in glass melting furnaces.
Glass Service has developed the technology and have supplied a number of complete oxy-fuel combustion systems to glass manufacturers.

Glass Service combustion systems can operate with several oxygen sources:
Cryogenic liquid tank
VPSA producers
VSA producers
Glass Service oxygen skid can operate either at high pressure
or low pressure input (VPSA and VSA) for instance, 500mbar.

The combustion system is consists of:
Gas pressure regulator and safety equipment (safety shut off valves, pressure switch, etc.)
Oxygen pressure regulator and safety equipment (safety shut off valves, pressure switch, etc.)
Gas and oxygen flow control for each burner
Compressed air burner cooling
Burners
Control system
The gas and oxygen flow control must be very accurate and Glass Service have developed a high precision flow control system using Vortex instruments to controls the oxygen and gas flows. The system takes into consideration variations in the temperature and pressure and compensates for variations at each burner.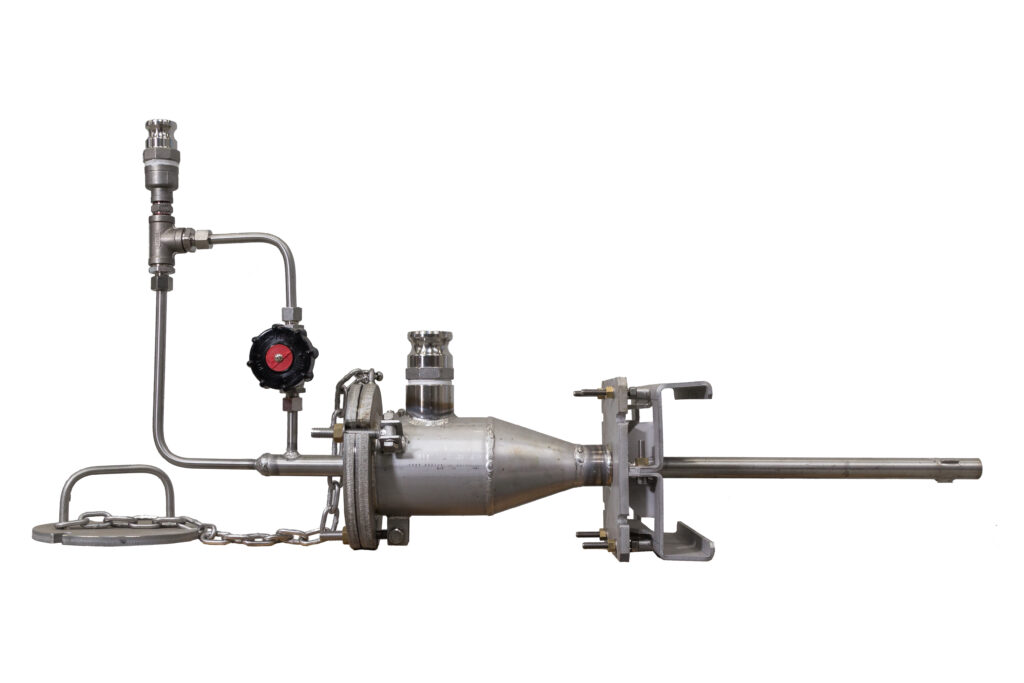 Glass Service design and supply oxy fuel burners for low pressure gas and oxygen and for low and high flow rates. The burners are designed to produce different flame patterns according to the application.
For example, cylindrical flames for low flow rates (special glasses), or flat flames for larger flow rates such as container furnaces. All Glass Service burner designs have low momentum flames without any peak temperature. This special design feature for glass melting furnaces avoids localised high temperatures on the furnace crown and the potential to create rat holes.
The burner radiation is concentrated in the visible spectrum range improving the radiated energy transmission to the melted glass and the furnace efficiency.
Burners have the following characteristics:
High flame radiation in the visible spectrum
Stepless regulation of the flame length to give the correct flame length to suit the furnace
Easy removal for maintenance
Compressed air coolin for burner shut off
Easy removing cam lock pipe connection