Furnace equipments products
Glass Service designed and fabricates an adjustable port air valve for control purposes. They are a dependable and accurate means of controlling the flow of air at variable pressure for any type of burner or system. The adjustable port feature permits sizing the valve to fit any application after it has been installed. Linkages can be adjusted for full or limited valve travel.
Flow control may be either manual or automatic. These valves are designed to be used as efficient control systems, installed in any position, but not as shutoff valves.
Internal parts of the valve can be cleaned or replaced without removing the valve from the pipeline.
The valve is composed of a cast iron shell with internal components in anticorodal aluminum
and self-lubricated bronze bushing. The design is completed with NBR gaskets.
The mixer body and the mixing chamber are machined from a cast piece, while the insert is made of Aluminum Anticorodal.
The calibrated nozzle, made in brass, is also completely customizable.
The capacity of the air flow is determined by the height and width of the valve port opening in relation to the valve outlet.
The height of the port is controlled by the curtain adjusting knob. The width of the port is controlled by the core control shaft. Rotating this shaft proportionally uncovers the rectangular port in the valve body.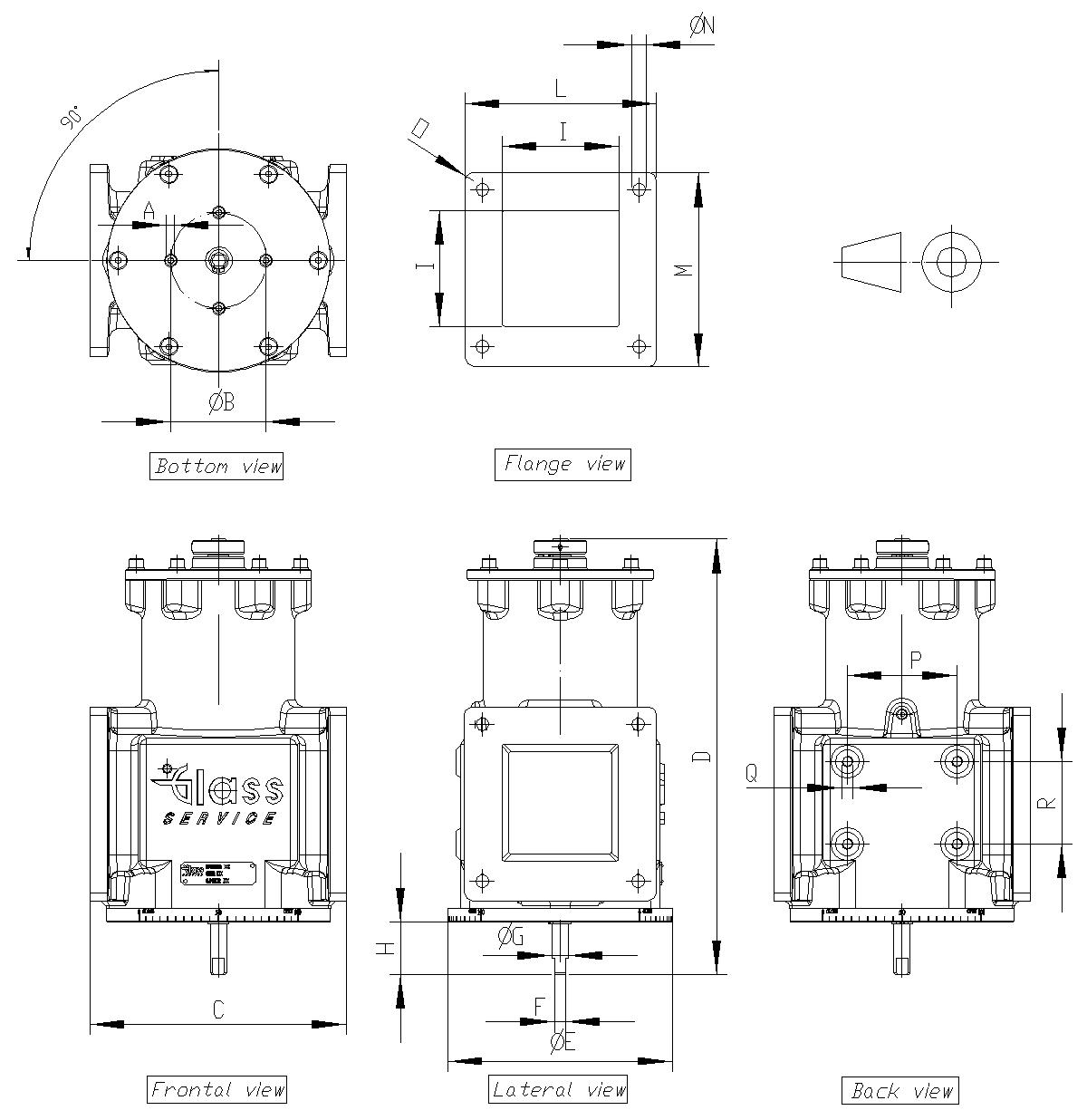 | TYPE | A | B | C | D | E | F | G | H | I | L | M | N | O | P | Q | R |
| --- | --- | --- | --- | --- | --- | --- | --- | --- | --- | --- | --- | --- | --- | --- | --- | --- |
| | | | | | | | | | | | | | | | | |
| | | | | | | | | | | | | | | | | |
| | | | | | | | | | | | | | | | | |
The main features of the adjustable port air valve are:
CONNECTION KIT DIMENSIONS
| VALVE SIZE | A | B | C | D | E | F | G | H | I |
| --- | --- | --- | --- | --- | --- | --- | --- | --- | --- |
| | | | | | | | | | |
| | | | | | | | | | |
| | | | | | | | | | |
| | | | | | | | | | |
| | | | | | | | | | |
| | | | | | | | | | |
| | | | | | | | | | |