Furnace equipments products
Highly Reliable Reversal Valve
Glass Service produces a highly reliable reversal valve for end port glass furnaces.
The valve is made with a strong, steel support frame with a high thickness cast iron sliding gate.
The main features of the valves are:
With the gate open, exhaust fumes flow directly to the chimney. With the gate closed, combustion air, fed by the combustion fan, flows into the regenerator.
The inspection door provides easy access to the tension regulation system connected with the gate. Usually, the regulation of this system is done during the commissioning, but in case further adjustments are needed, the operator can open the door and regulate the mechanism with ease.
COMPRESSED AIR TANK FOR EMERGENCY CLUTCH
In case the main compressor on-site fails, the Compressed Air Tank functions to provide the necessary amount of pressurized air to activate the clutch and allow for manual movement of the hand wheel. The system also includes a check valve, that prevents pressure drops in the tank once the main line cuts off the service.
DIMENSION AND MAIN FEATURES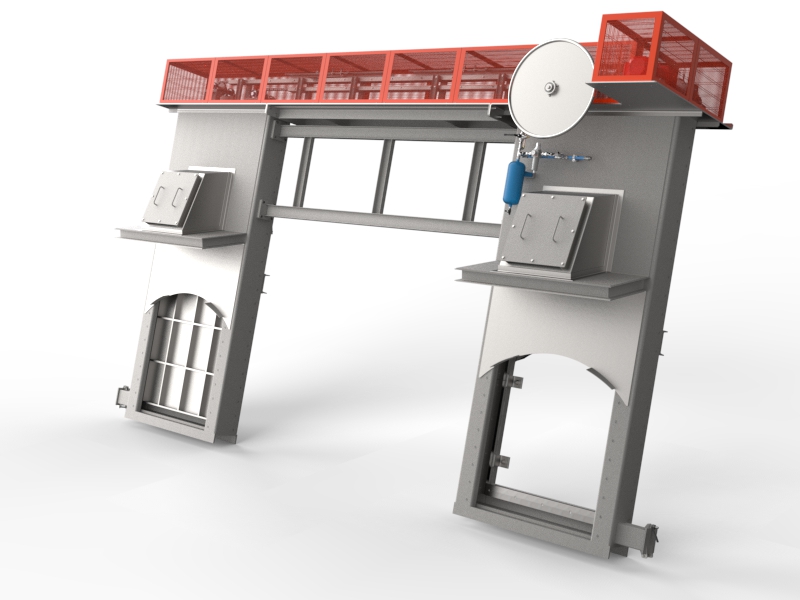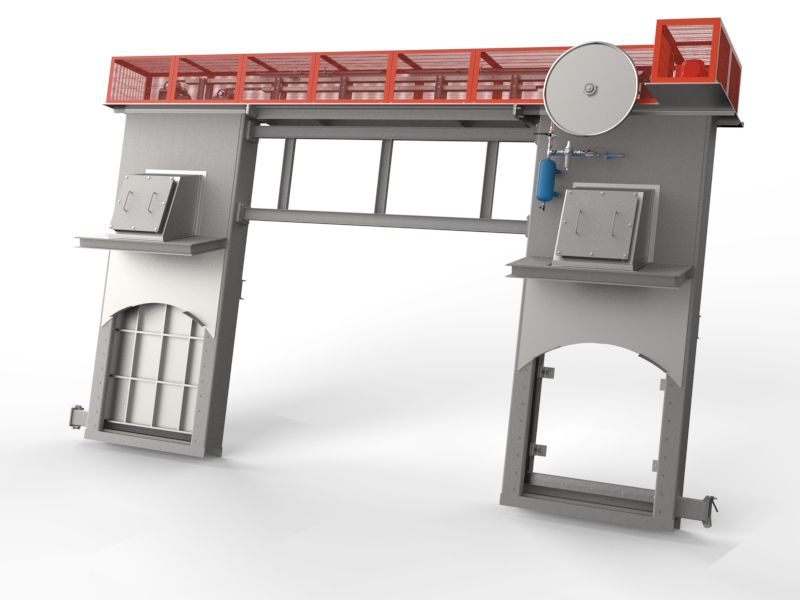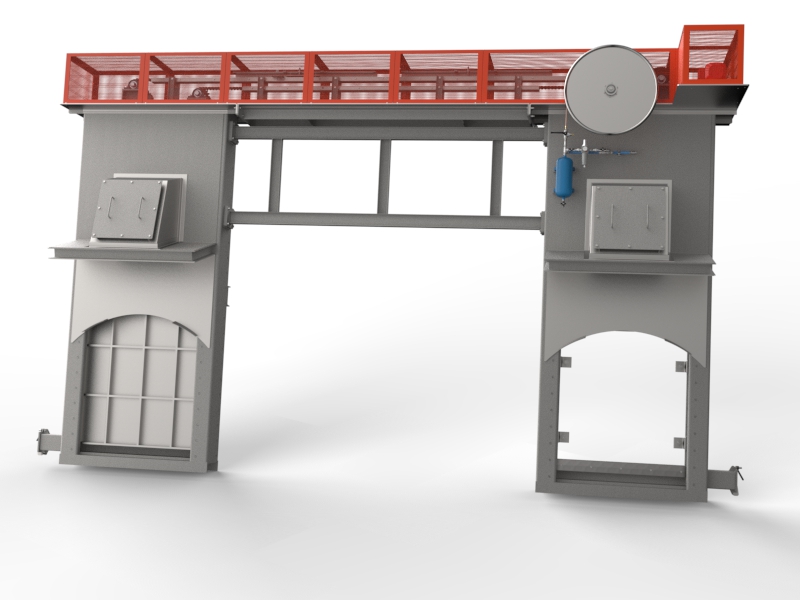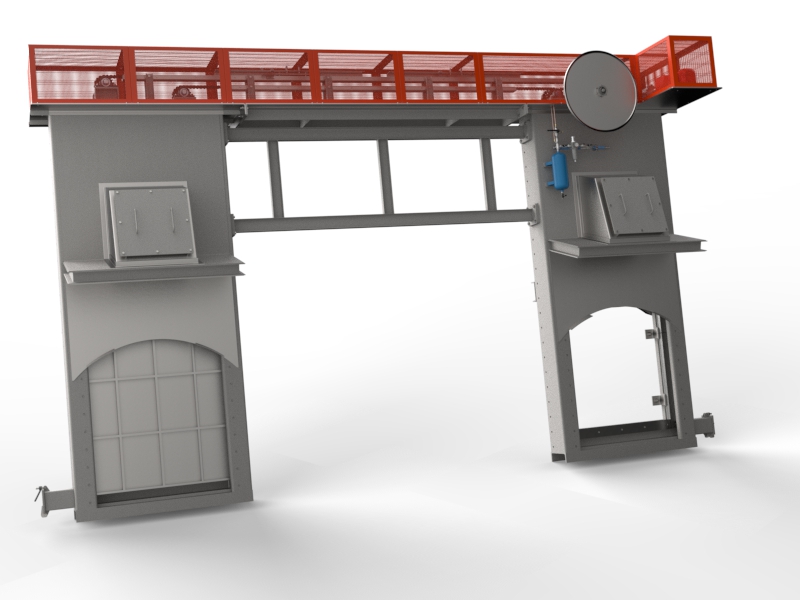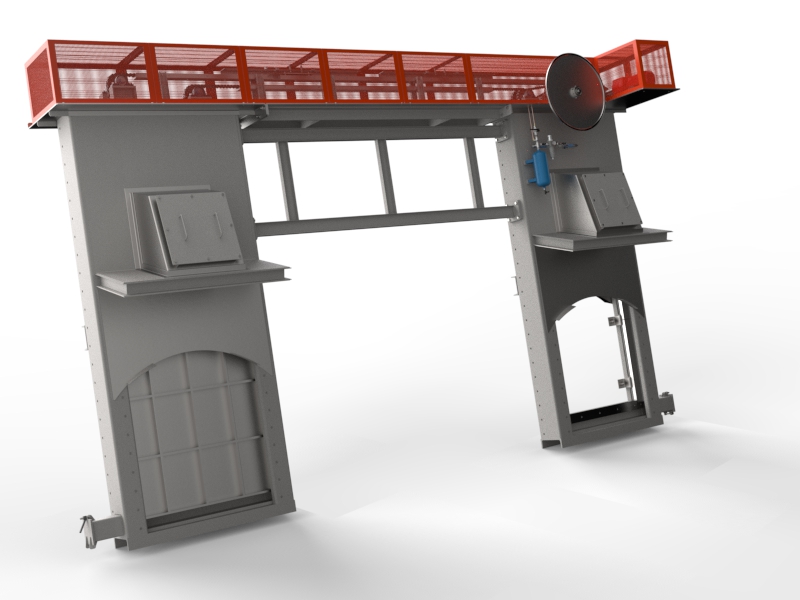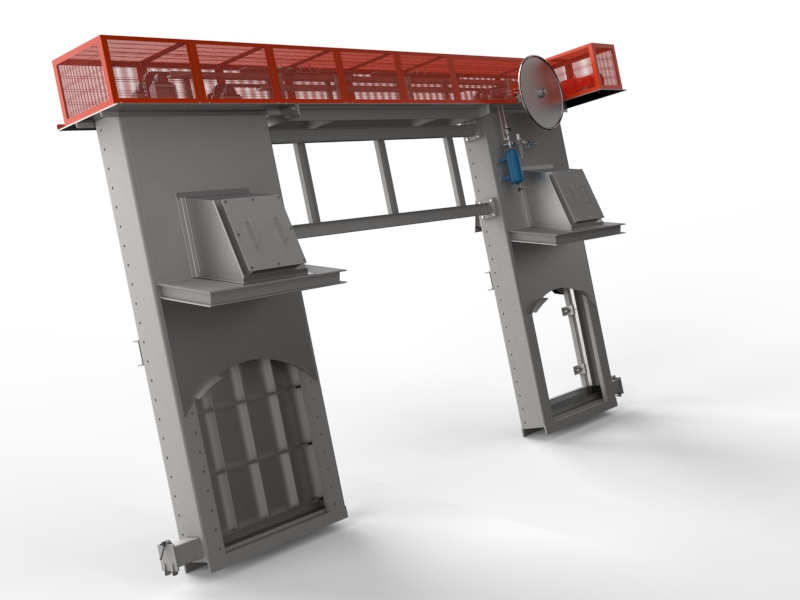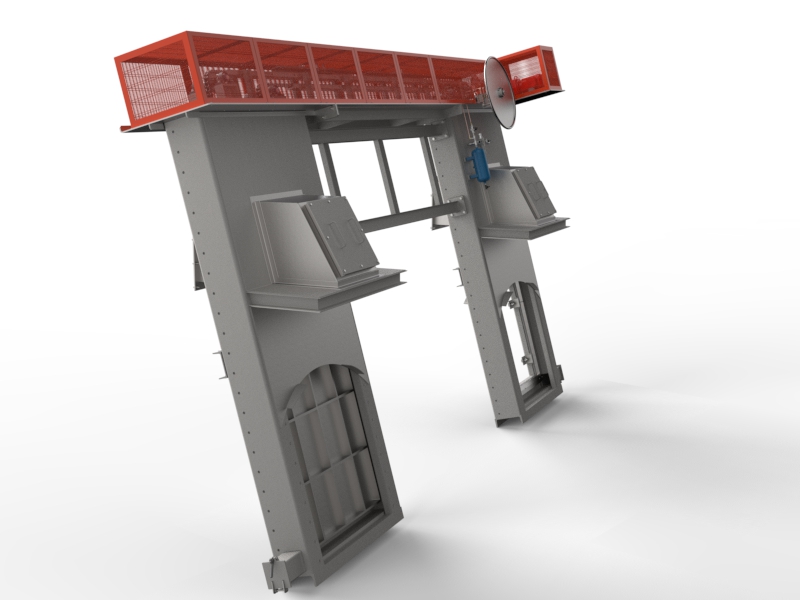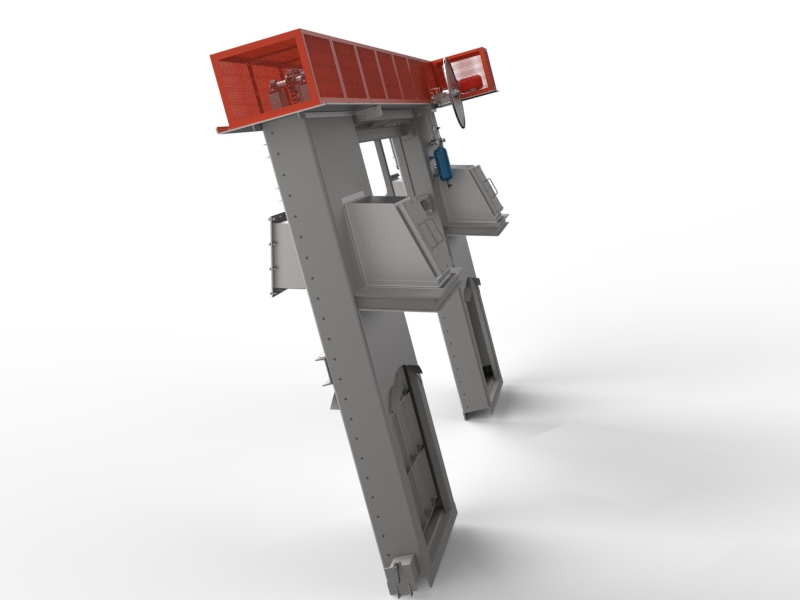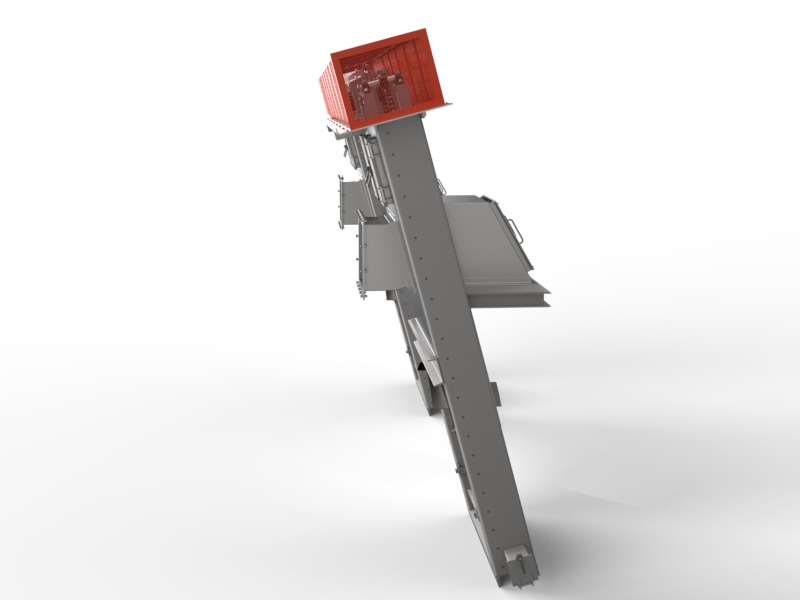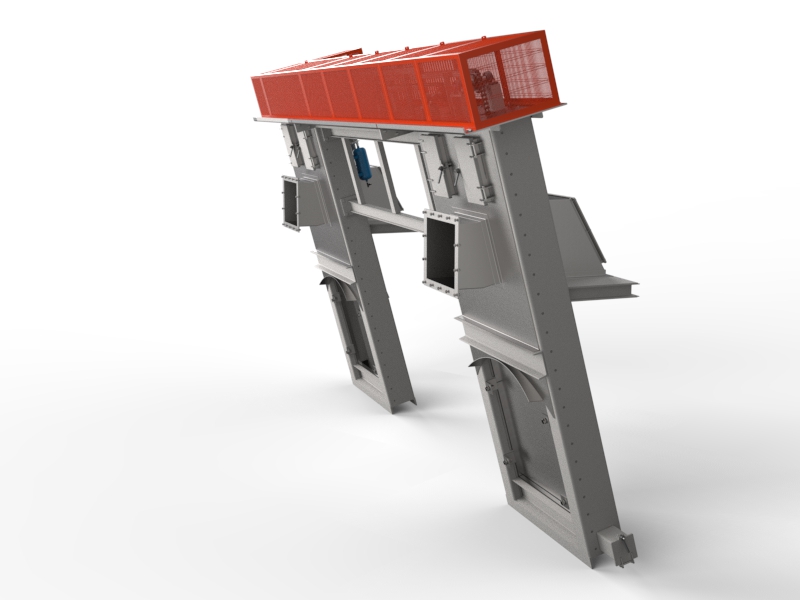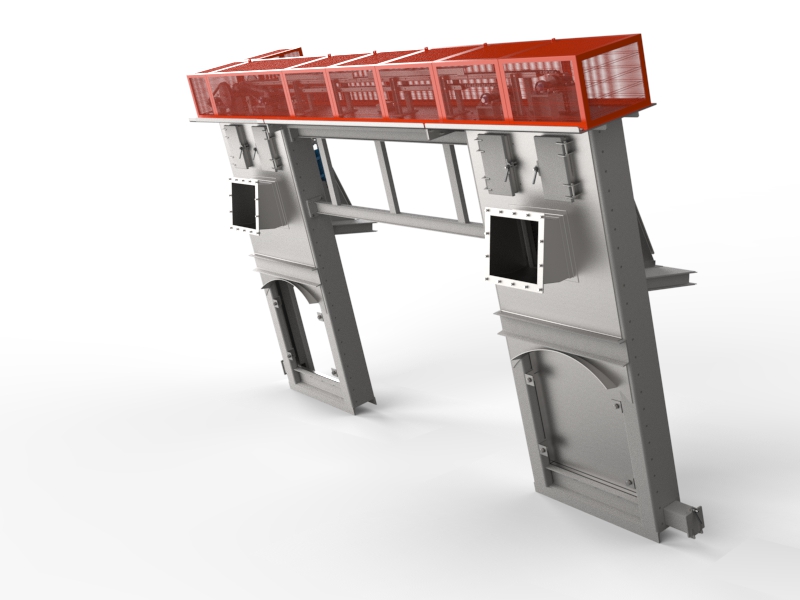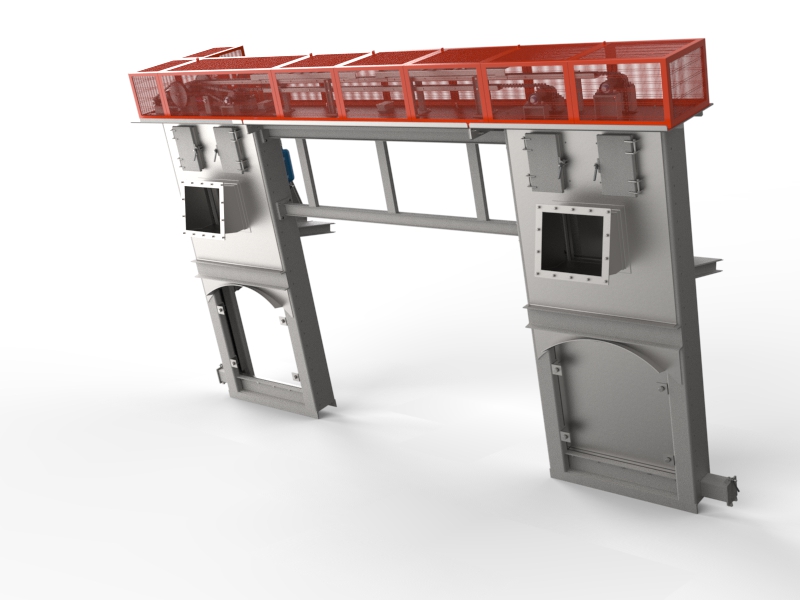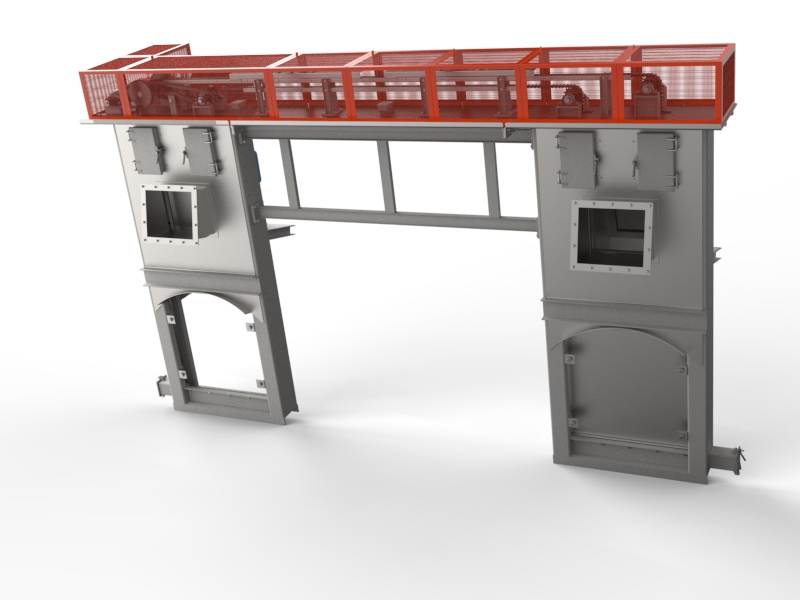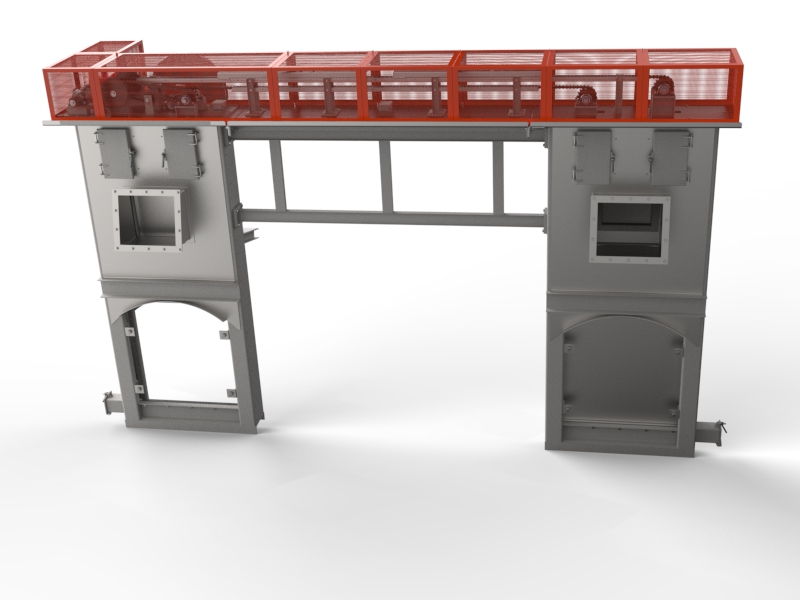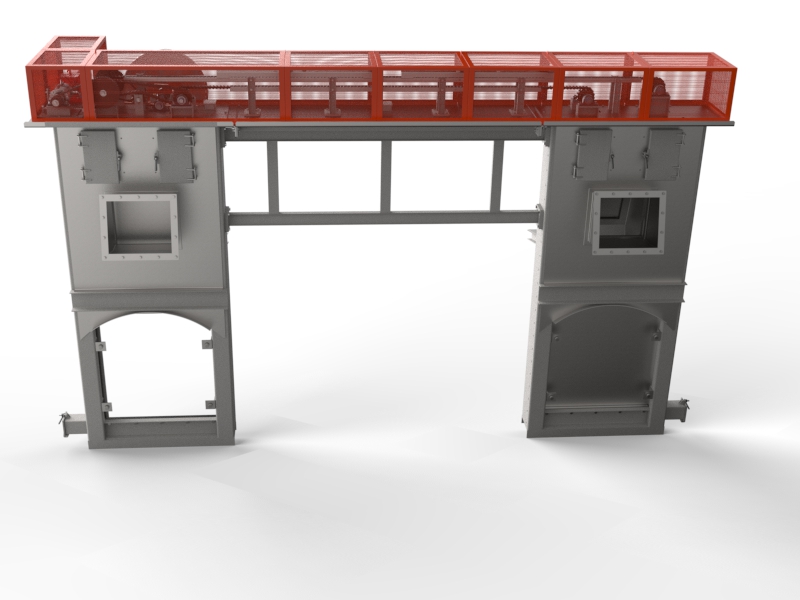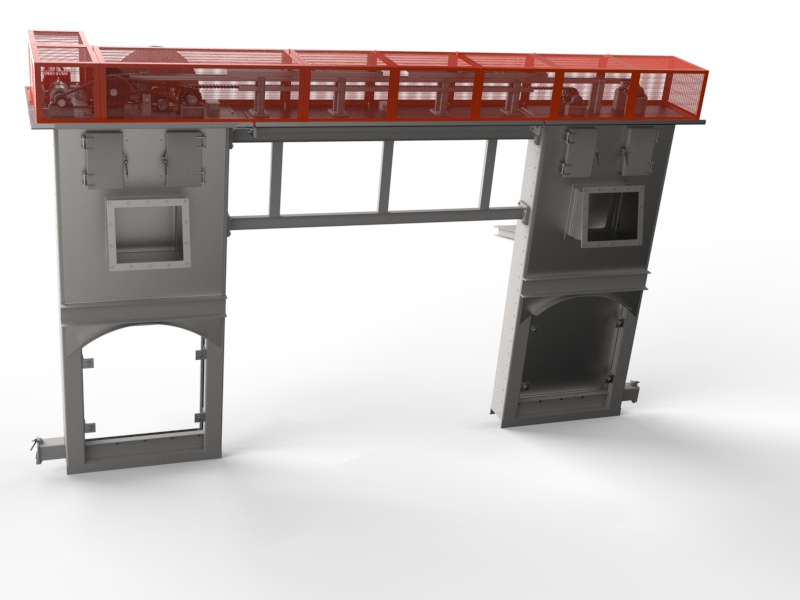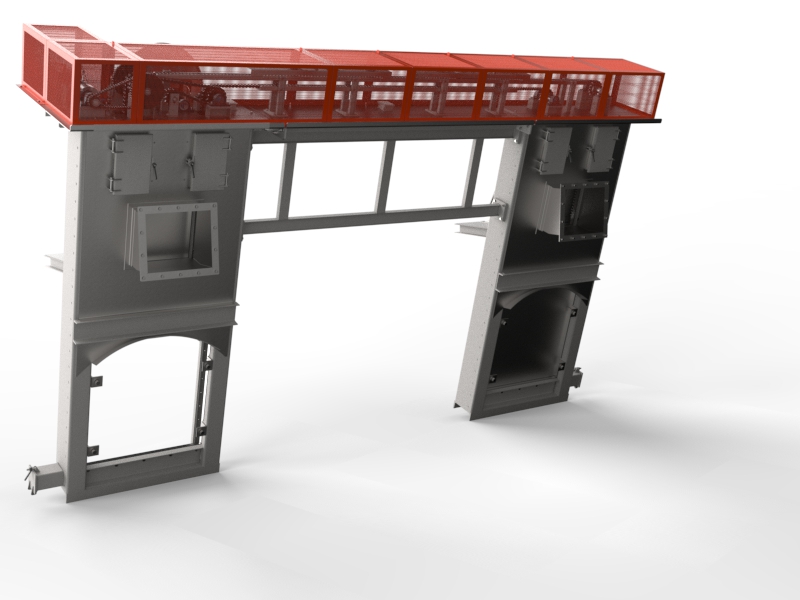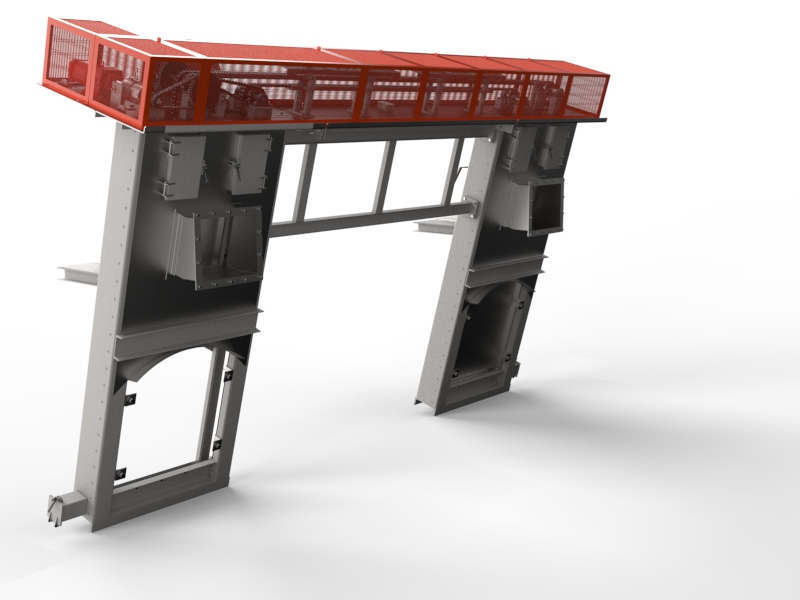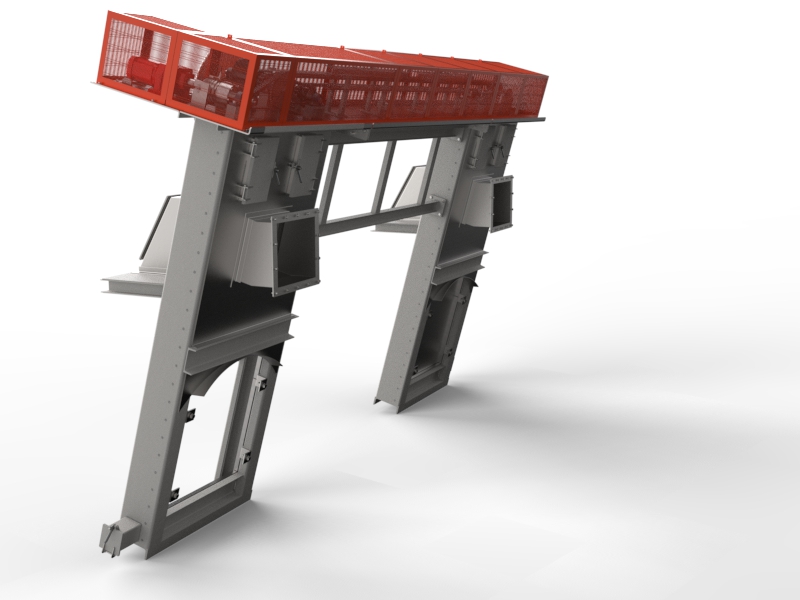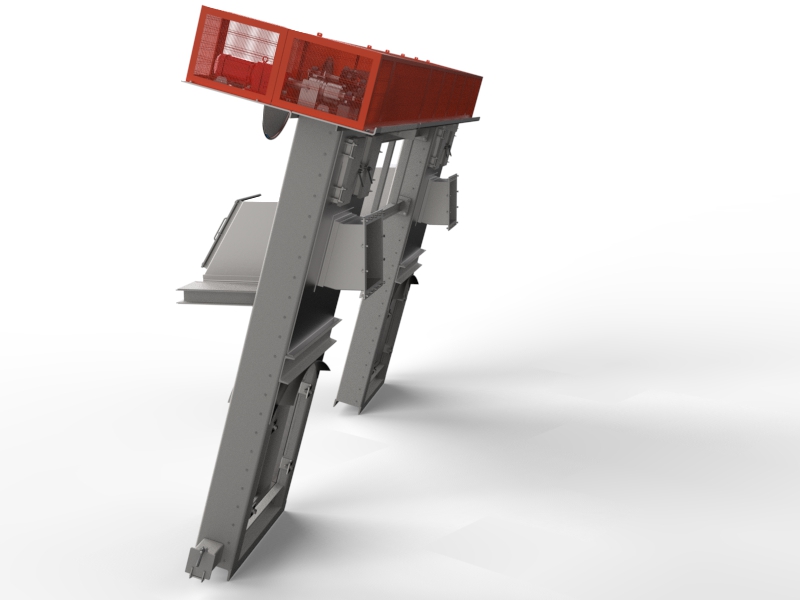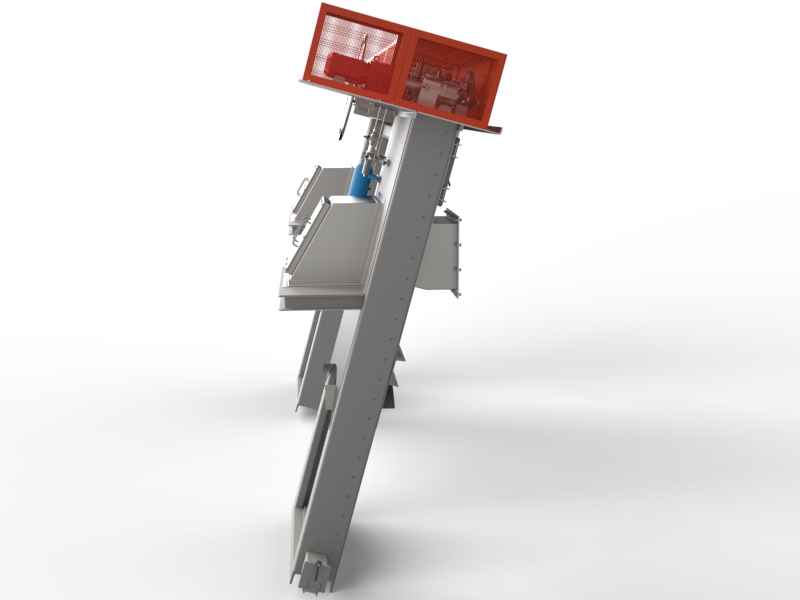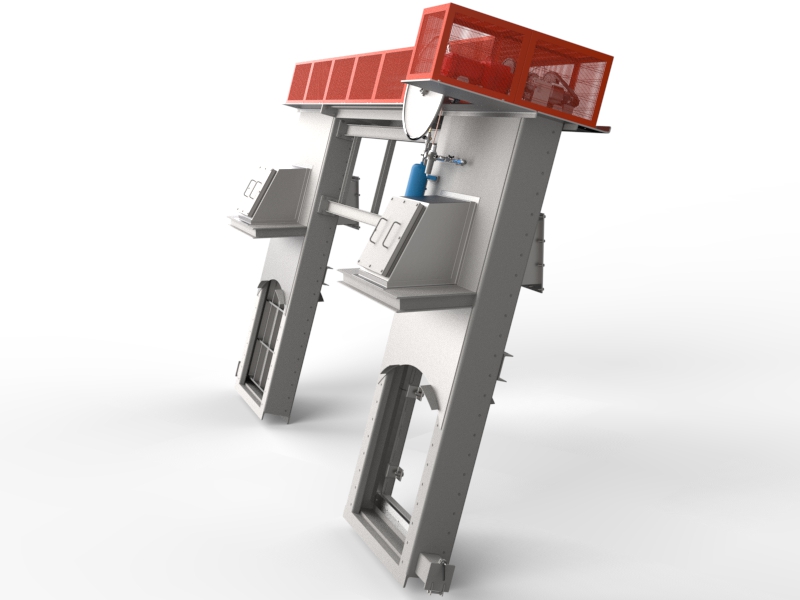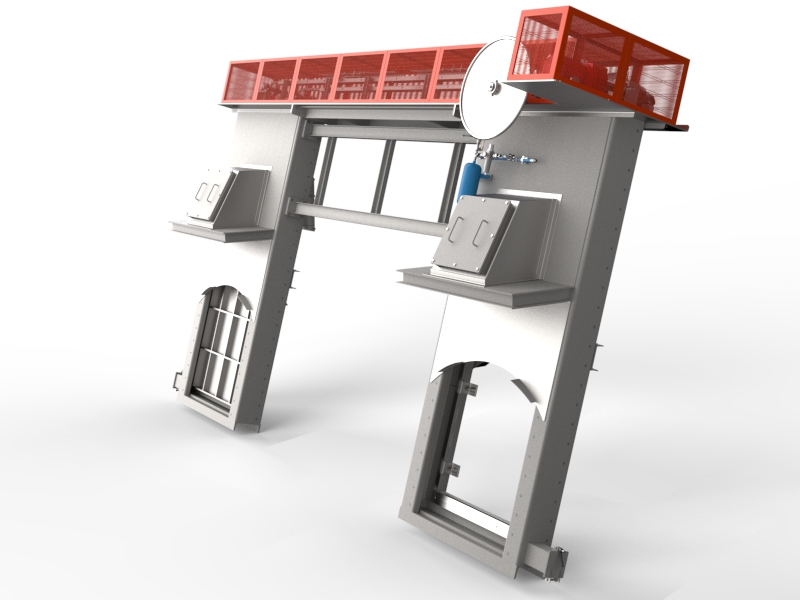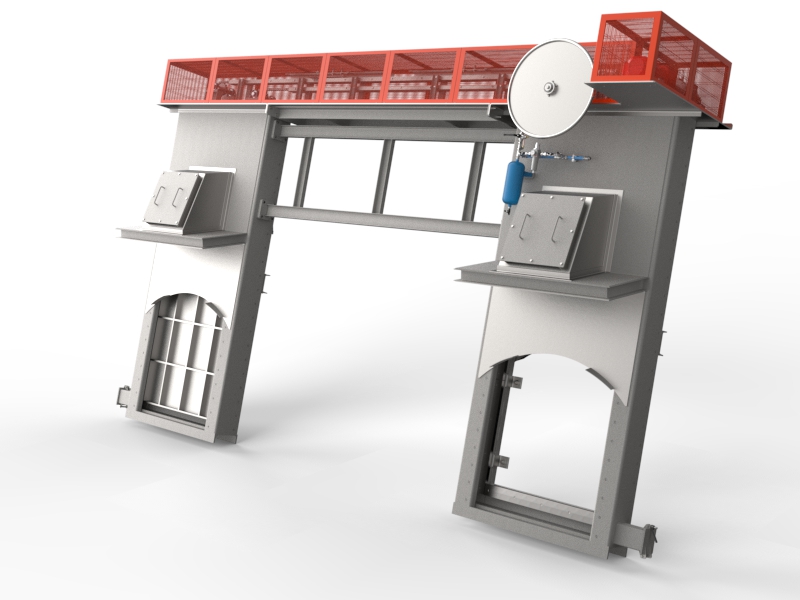 Electrical motor: power 380 Vac, 3ph, power 1,5 Kw
Emergency compressed air supplied at a pressure of 4 bar: clean and dry
Maximum operating temperature: 600 °C
Reversal time: 12 sec for motor at 50Hz frequency
The valve will be supplied complete with a supporting structure for easy installation on the chimney.